Regular price
PHP2,079.00
Sale price
Regular price
PHP2,692.00
PHP2,079.00
Unit price
per
Sale
Sold out
The grooming kit suitable for the modern king 👑

The Performance MAN-tainance Package is the perfect subscription for every modern gentleman looking to take his grooming game to a whole 'nother level. With this lineup of MAN-tainance products, you (and your significant other *wink wink*) will surely reap the benefits.

The package contains:
• 3 SCABBARD Boxer Briefs
• 3 After-Trim Cleansers
• 1 STRIGIL Replacement Blade
• 1 Ball Deo-Lotion

But the best part is:

ALL PERFORMANCE MAN-TAINANCE SUBCRIBERS WILL BE ENTITLED TO A LIFETIME WARRANTY* ON THEIR STRIGIL SAFECUT TRIMMER, REGARDLESS OF MODEL

It means that we will replace the defective unit with a new, and even newer model of the unit if the model you got is already phased out. Talk about security!

Performance MAN-tainance Package will be delivered and billed every THREE (3) months to make sure your below-the-belt grooming is on point.
deliver in 3-8 business days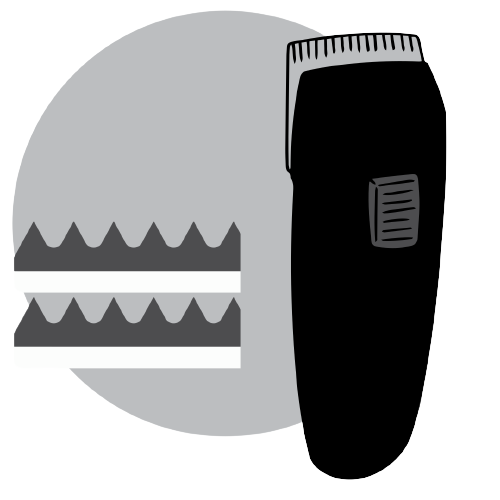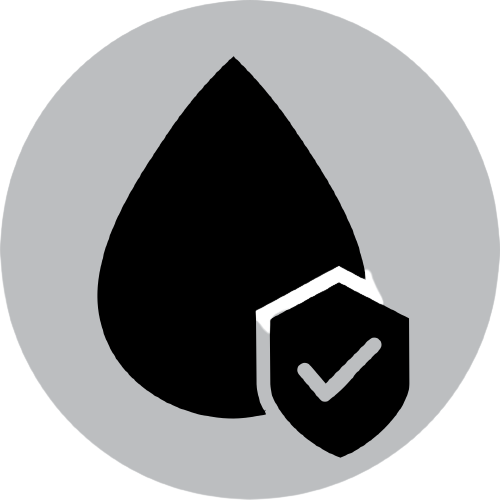 View full details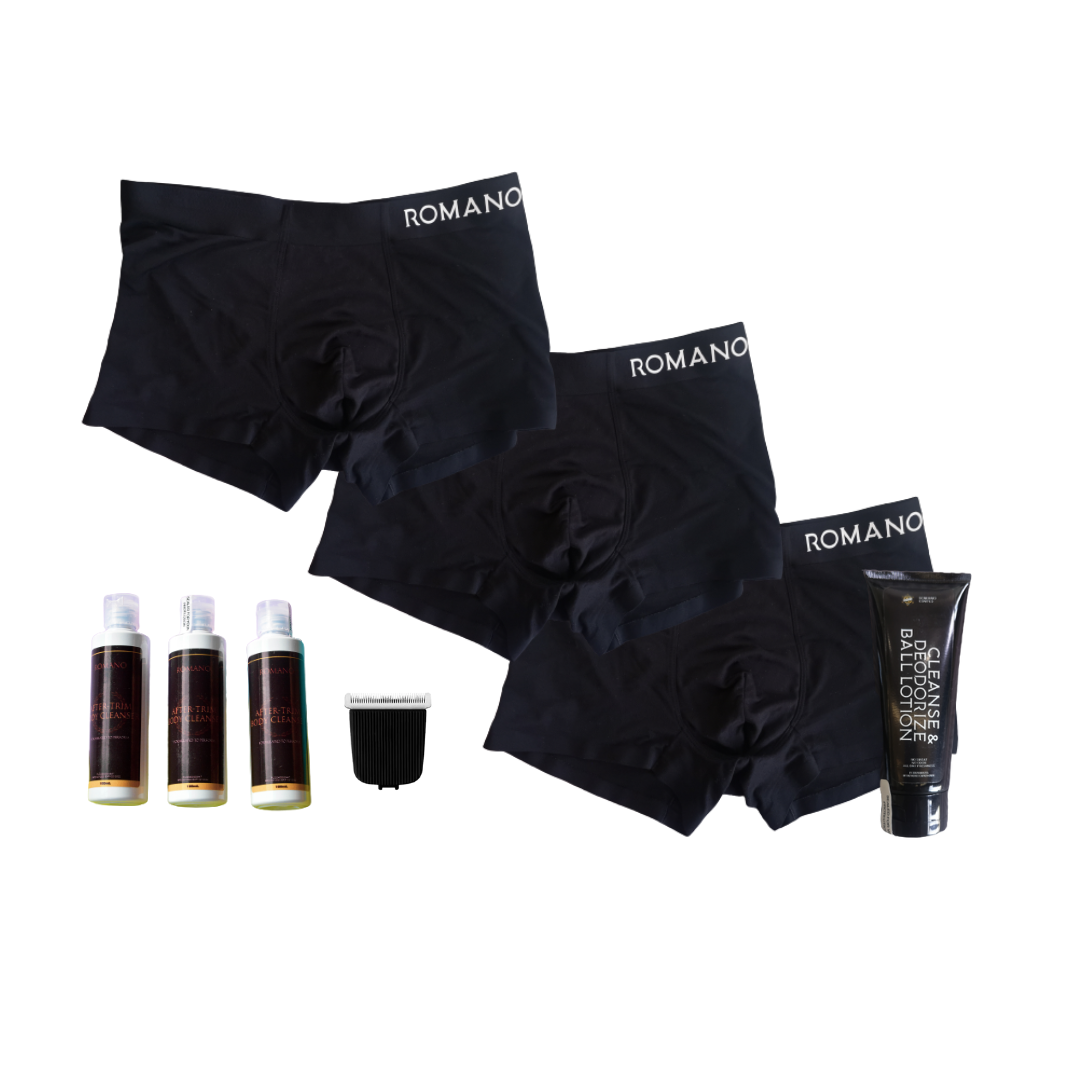 BUNDLE INCLUSIONS
3 SCABBARD Boxer Briefs

3 After-Trim Cleansers

1 After Trim Cleanser

1 Ball Deo-Lotion
WHY CHOOSE ROMANO?
No more nicks and cuts when trimming
"The shorter the grass the taller the tree" - You know what I mean
Hassle-Free-Cleanup: Use it and rinse it in the shower
Formulation to keep you fresh and ready - All day, everyday *wink wink*
Aesthetic and anti-bacterial that will make you look good with it on and off
Your partner will thank you. Trust us.
HUNDREDS OF FILIPINO MEN
ARE USING ROMANO
ROMANO PH VS OTHER BRANDS
Equipped with safecut technology - no nicks and cuts!
Waterproof - cleanup easy as 1, 2, 3
Equipped with led light for your convenience
Compact, ergonomic design so you can trim those "hard to reach" areas
Special formulations for top-notch body grooming and hygiene
Copper-infused underwear:anti-bacterial
Unit replacement warranty
HOW TO USE ROMANO PRODUCTS
STEP 1

Rinse and tower dry the trimming area

STEP 2

Prepare your strigil trimmer: Check the batterty and clip your preferred guard length. Bare is also perfect.

STEP 4

Wash up using the after-trim cleanser for a soft, supple finish, don't forget to tower dry after

STEP 5

Step out of the shower - apply ball-deo and wear the scabber boxer briefs for whole day freshness.

STEP 6

Go out there and seize the day
SEE WHAT OUR CUSTOMERS ARE TELLING ABOUT US...
I've been using this product for weeks already and I just love it. It does what it needs to be done, simple to use, it has a built in flashlight so you can shave in the hard to see areas of your private areas. Really good product.

It does the work!!! No cuts and all! It really do the manscape! Worth purchase!

Really a comfortable boxer brief, perhaps it's the kost comfy boxer briefs that I've had comapred to other brands which you all can get in malls

I like this, the unit is a good size to hold in the hand and use in tight spaces without being too small, from my limited use, there seems to be more than adequate protection of delicate skin from the blades and yet thick hair is trimmed easily. Overall, I am very satisfied with my purchase, it seems better than an equivalent I bought in Japan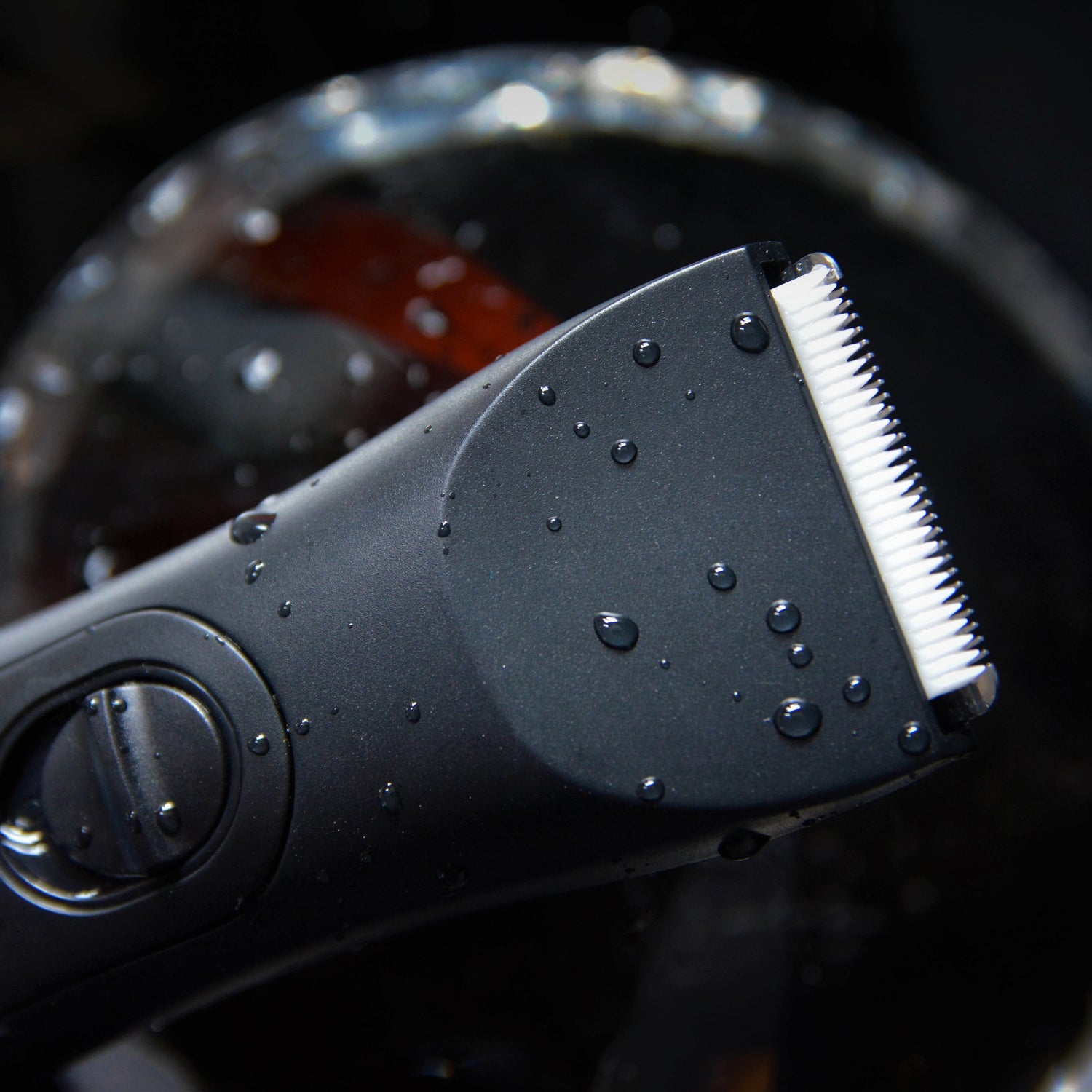 FREQUENTLY ASKED QUESTIONS
Do you ship nationwide?

Yes! We ship nationwide. Just take note of the different delivery times for each area.
Does your trimmer come with a warranty?

Your unit and it's accessories come with a 6-month warranty, item replacement. Just message us at support@romanoesntls.com or at our social media pages so we can assist you.
Can your trimmer be used for the face?

You can use our trimmer for the whole body. If it's gentle enough for your balls, it's gentle enough for your face wink wink
Can women use your trimmer?

Of course! Same safety principles apply.
Can your trimmer prodvide a close (zero) shave?

Unfortunately not. We have a slight allowance to improve the safety features of the blade.